As simple as it seems, getting the correct time on your NVR and your cameras, thus your recordings, can be a little tricky. Especially if you live in a state that observes Daylight Savings.
To ensure your time always correct, follow the instructions below.
Setup Daylight Savings 
If you live in a state that observes daylight savings time (ie, VIC, ACT, NSW, TAS) then you want to set up the Daylight Savings setting on your NVR.
Login to your NVR and go to the Config tab. From there, under Device Parameters > DST Setting Make sure you match the settings below.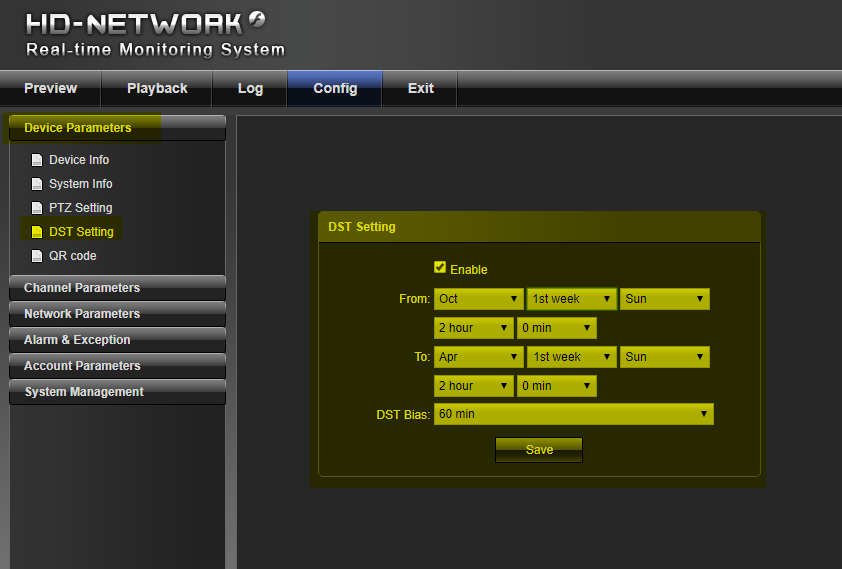 Setup automatic time sync
Regardless of whether you observe Daylight Savings Time or not, you want to make sure your NVR and cameras are getting the correct time automatically. 
For this, under the Config tab again, go to Network Parameters > NTP Settings and match the settings shown on the screenshot below.

Change the server address to the following: 
0.au.pool.ntp.org
And you also want to make sure you select the correct Time Zone.