Q: I'm seeing green screens on my TVs and on my digital signal strength meter. Is my modulator faulty?
A: Probably not!
When you look at the output of the RLDM1102 without any sources connected, you should expect to see one of two different types of green screen pattern.
If you've never connected a source then the output will have "hum bars" and looks something like this: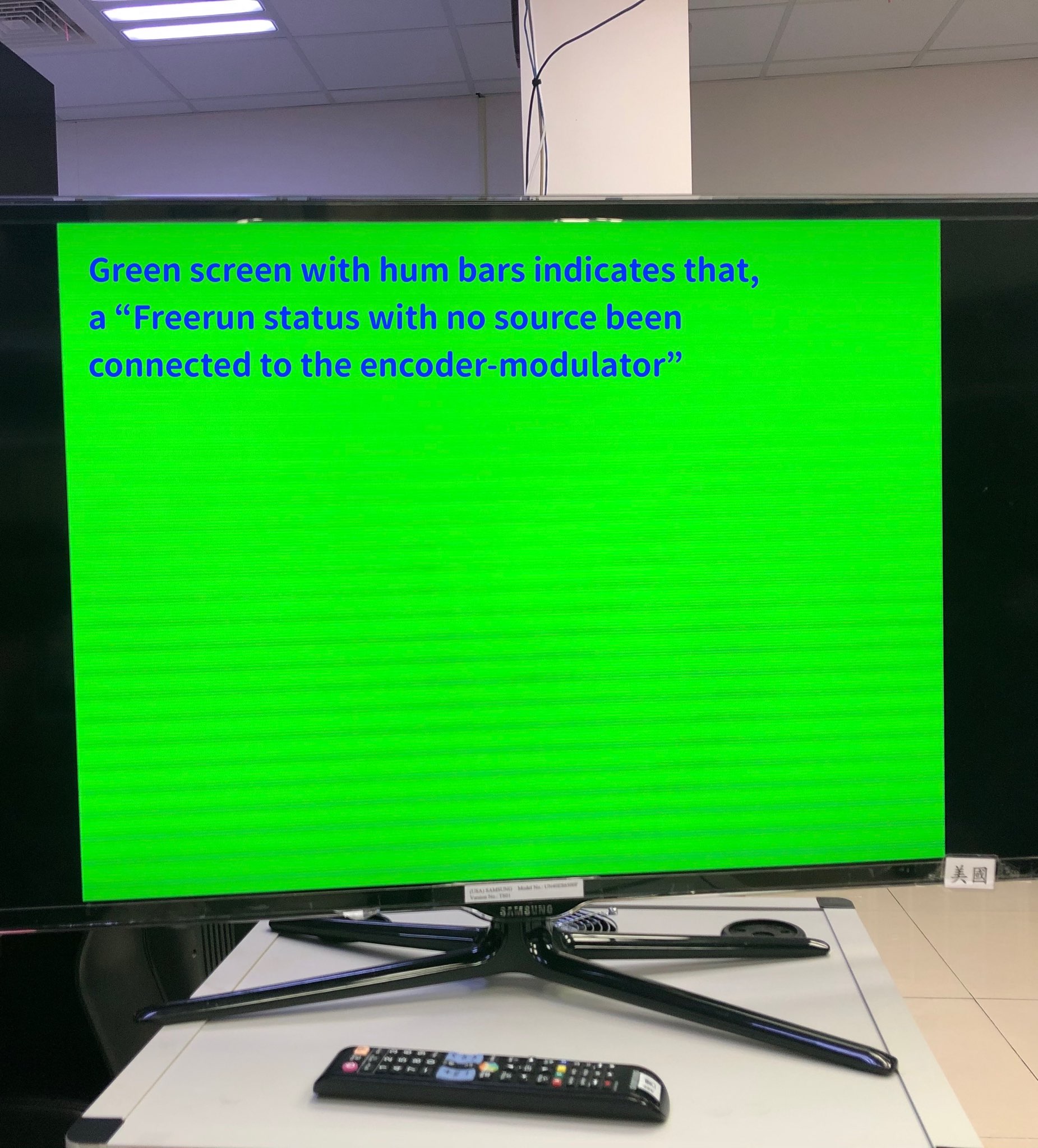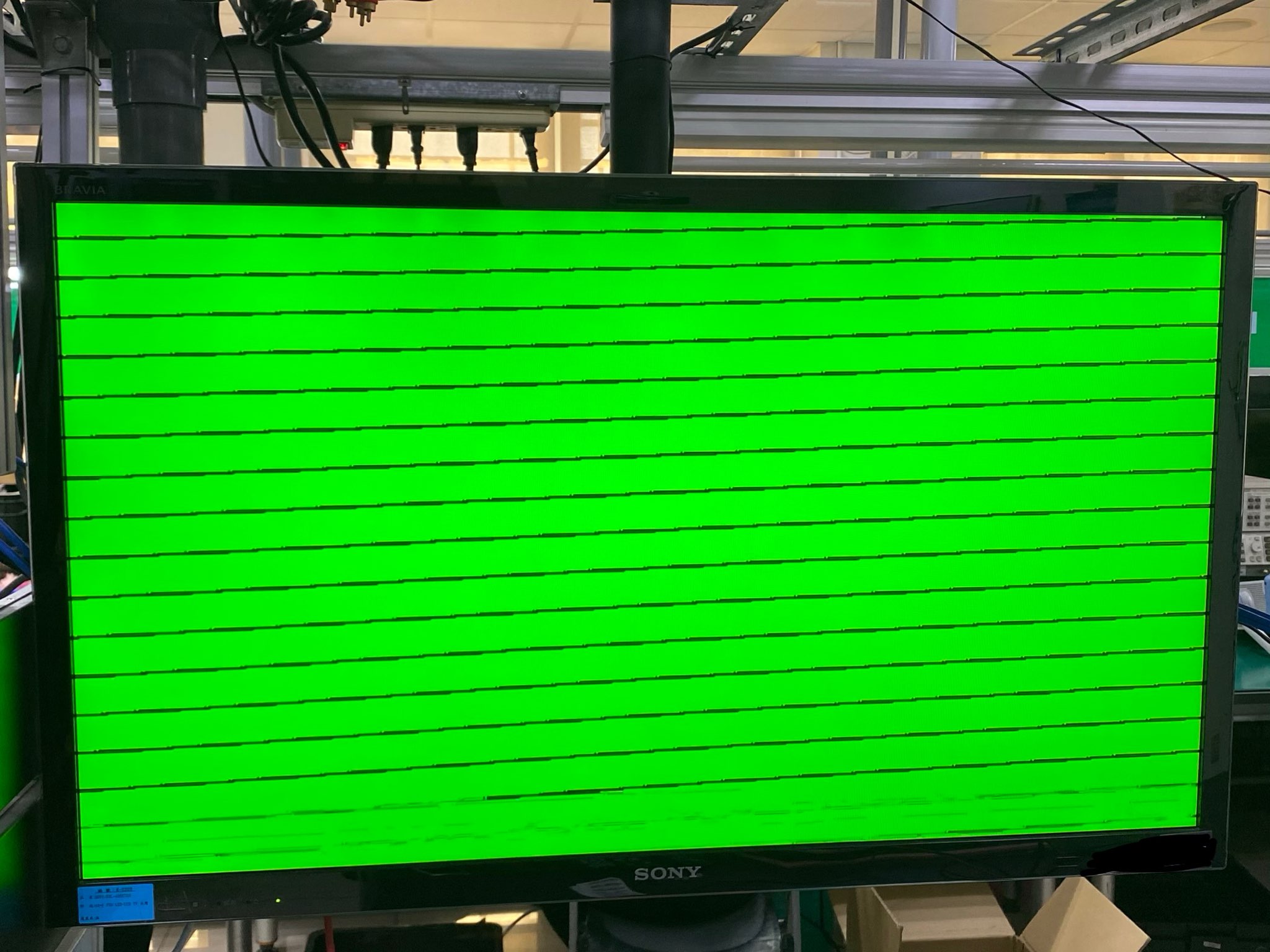 If you have connected a source and then disconnected it, then the output should be a flat green screen like this: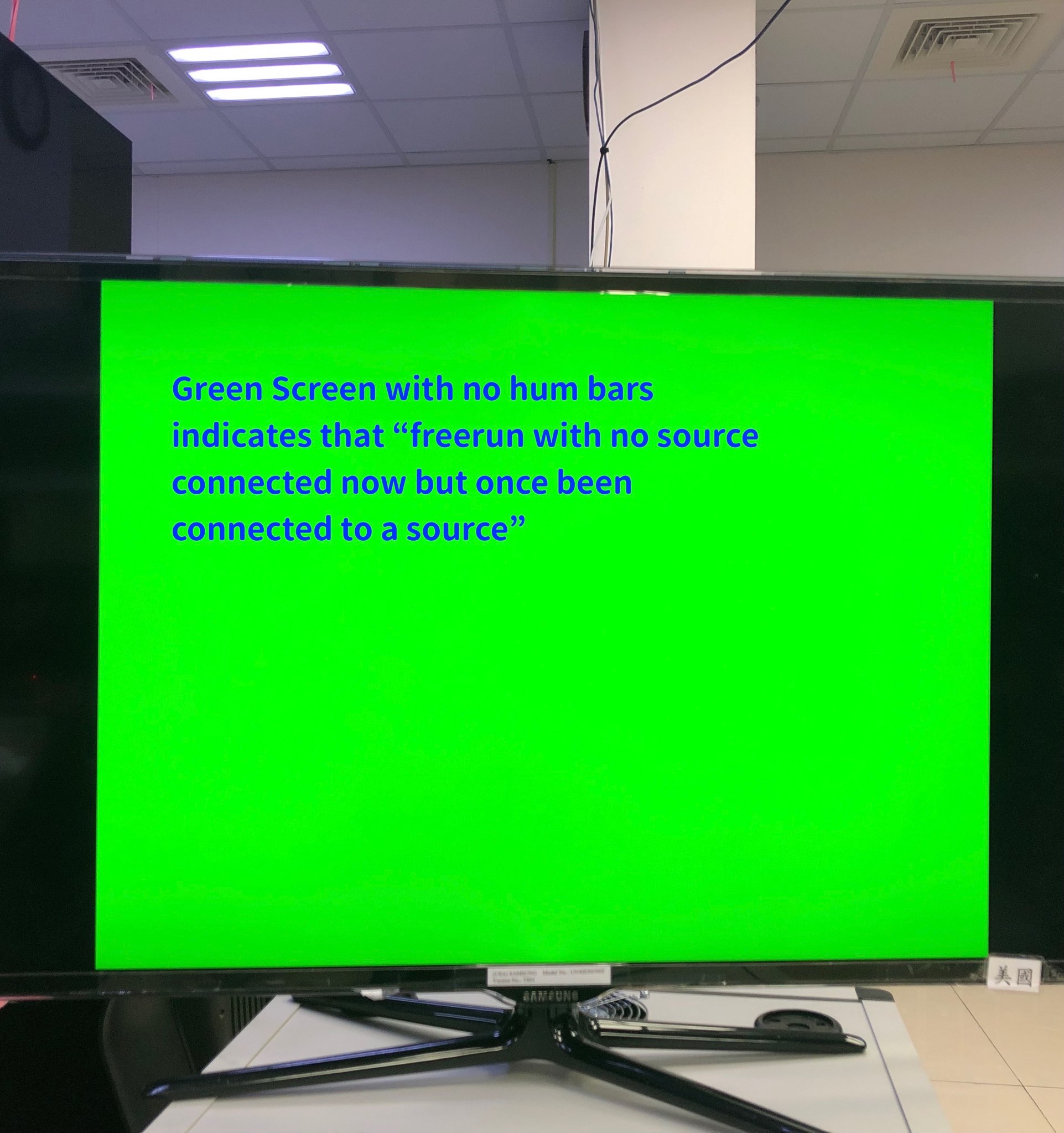 Both of these are indicators that the system is working well, and you can go ahead and attach/reattach your source device.
More to be added soon.