As long as the surveillance software on your NAS is ONVIF compatible, the DOSS IP cameras should work just fine.
We have successfully tested on both current range of Synology and QNAP NAS models.
Just make sure that you change the port to 8000 which is the default for the ONVIF protocol.
The following settings will get your Doss IP cameras to connect to your Synology NAS: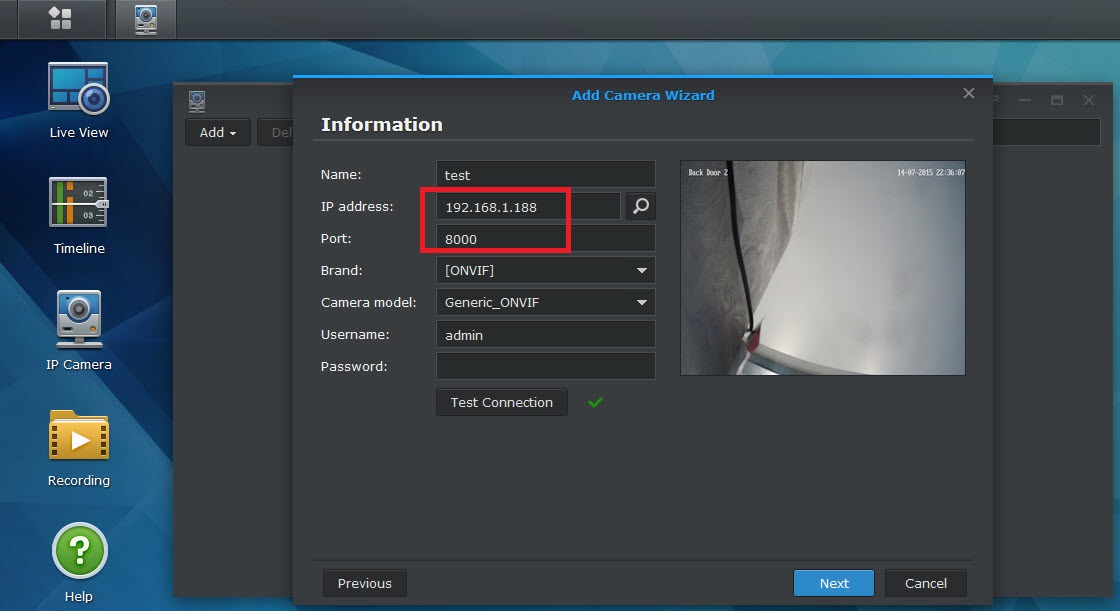 The following settings will get your DOSS IP camera to connect to your QNAP Surveillance Station: